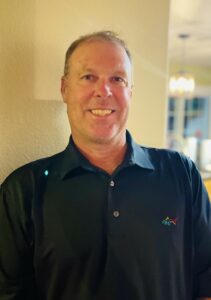 A sixth generation Pasco County native, George has grown up right here in the Dade City – Zephyrhills area. After graduating from Florida Southern College, he went to work with his family in the citrus and cattle business. During this time, he also started a citrus packing house/ attraction, shipping oranges all over the U.S.A. as well as delighting his guests with fresh squeezed O.J. and strawberry shortcake! He also served on the Florida Citrus Mutual board of directors for over 10 years, representing our area in the states' citrus business.
Blessed with a wonderful wife of 26 years, Debbie, and two fantastic children, Victoria and Andy, George stays busy having fun with them going to the beach, jet skiing, snowboarding, hiking, and just being together.
George has extensive knowledge, not only in the Dade City area but in the entire central Florida region. Be confident that George will serve you and be your trusted advisor on your real estate transaction.