My name is Stephen, and I grew up in Dade City, and lived here all of my life.  That can really help me find you the hidden treasures in this area!  Real Estate has always been a passion of mine, as I really appreciate the character and quality craftsmanship of the older homes in our community.  They seem to be fading in most areas.
I've always wanted to chart a path helping others, and I found that in serving my clients and guiding them through one of the biggest investments of their lives. The home buying process has a lot of behind the scenes details that require diligence, and I can, and will, take care of them for you.
I also work with my wife, Krystal.  Both of us are Dade City natives, and married in 2012.  We have one son, Austin, whom we both adore!  We enjoy spending time with family and taking our jeeps out for some trail riding in the beautiful wildlife preserves in our area.
I volunteer my time to community clean-up programs, helping to keep Dade City beautiful.  The people here are friendly, and so is the atmosphere.
We also look forward to attending our local festivals such as the Kumquat Festival, Rattlesnake Roundup, and Austin's favorite: the annual downtown Dade City Christmas Parade!!
Just let me know what you are looking for and we will work together to find it for you.  You can contact me or my wife today.  Our contact information is listed below.  I look forward to meeting you and exceeding your expectations!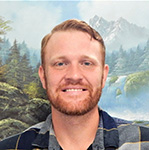 Stephen Goldensoph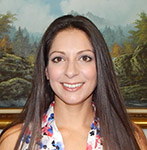 Krystal Goldensoph